Tax-exempt Organization under U.S. and Hawai'i Law
Na Pua Li'i Hermitage, Order of St. Francis, Church of St. Mary and the Angels (NPLH) is a church and charity under U.S. and Hawai'i laws. Following a meeting with the Internal Revenue Service, the Community was encouraged simply to be the tax-exempt organization we already are. The IRS agent explained that as the First Amendment of the Constitution forbids the U.S. government to impede or regulate bona fide and verified religious institutions, the IRS has no jurisdiction to govern NPLH in any. We have met all the IRS' requirements for being a church. NPLH, therefore, is not required to file tax returns or to submit annual reports. NPLH, nonetheless, desires to be transparent and to follow all requirements imposed upon secular charities. Its Articles of Incorporation, its Bylaws, and all its other documents and policies conform strictly to the requirements set out in Section 501(c)(3) of the U.S. Internal Revenue Code. As such NPLH will file and place on line IRS Form 990 and IRS Form 1023 annually.
We are a registered non-profit under Hawai'i law: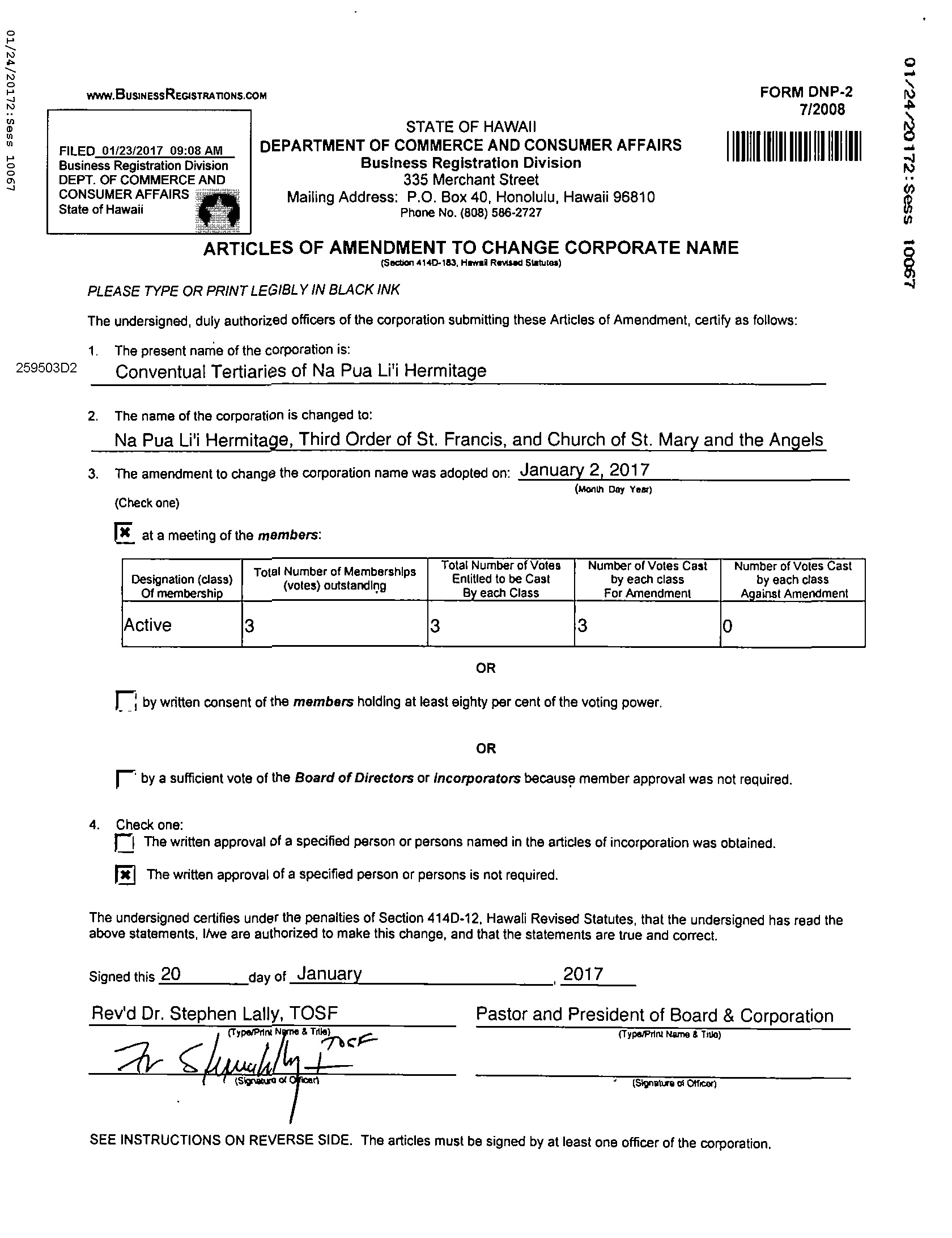 And we have been declared to be a tax-exempt organization by the State of Hawai'i, Attorney General's Office:




Pax et bonum!