Our Diocesan Bishop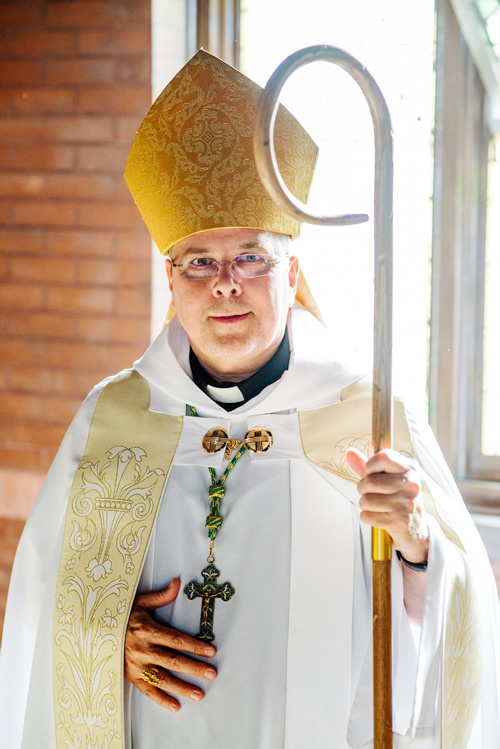 The Bishop who graciously holds our church in his care, accepting it as a mission of the Diocese of Quincy, is a leader of longstanding both in religious life and clerical life. The Rt. Rev'd J. Alberto Morales, OSB, oversaw St. Benedict's Abbey as Abbot for more than two decades advancing the cause of ecumenism within the Apostolic and Catholic Church. Listed among the Roman Catholic congregations of the Order of St. Benedict, the Abbey has reached out to all Christians in Central Illinois providing a spiritual path ahead for those who love the Lord.
In 2010 Bp. Morales was consecrated Ninth Bishop of the Diocese of Quincy, a historic diocese in the Anglo-Catholic tradition, known to Anglo-Catholic faithful all over the world and encompassing parishes across the U.S. Unlike the other dioceses of the Episcopal Church of the United States, the Diocese of Quincy secured terms of communion with individual dioceses of the Anglican Communion, and not as a function of communion with the Episcopal Church. When the Episcopal Church fell out of communion with the worldwide Anglican Communion, the Diocese of Quincy separated itself from the national body but remained securely united to the Communion, enjoying a close connection especially with the Diocese of the Southern Cone, who is overseen by Pope Francis' close friend, Archbishop Gregory Venables. The Diocese of Quincy is strongly committed to the "Confessing Bishops" of the Anglican Communion of the Southern Hemisphere.
We at the Hermitage give special thanks that Quincy's heart is with the poor of the Global South, for our members have spent their lives living among and serving the poor in China, India, Haiti, and in the U.S. We are indeed fortunate to be in the care of a pioneer of ecumenical Catholic life, Bp. Alberto Morales, OSB.