Contact us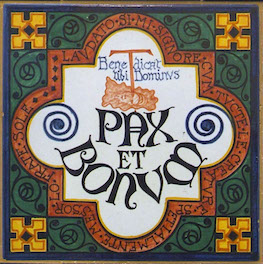 Pax et bonum! Peace and all good! Friendship goes to the heart of the Franciscan way. Fra Francis, Fra Bernard, Fra Juniper, and their fratelli wandered about Italy seeking good fellowship with all whom they meet. Some even struck out for Africa and beyond. And soon all the world was their way. It is said that no single person on earth has inspired as many men and women to follow him, with the exception of Jesus of Nazareth, than the little, poor friar from Assisi. We cannot roam very far on our island, but find that the pathways on the web are wide indeed! May they be used more and more for good!
If you wish to share words of friendship with us, please do so. You may reach us through the U.S. mail at

Fr. Stephen Lally, TOSF
Na Pua Li'i Hermitage
Third Order of St. Francis
Church of St. Mary and the Angels (Anglo-Catholic)

PO Box 481
Kapa'au, HI 96755

Or you can reach us via electronic means:

Email: NPLH@pualii.org
Skype: perestephenlally
Telephone: 808-339-1955
We are a church and charity governed by the restrictions and requirements specified in Section 501(c)(3) of the U.S. Internal Revenue Code and bound by the requirements set out by the State of Hawai'i for charities. It is our privilege, therefore, to place all of our underlying legal structures, tax returns, salary information, and all other financial information online. This we delight to do, for we want to invite others into our Gospel life in Hawaii. Moreover, all people who care about us have a right to know what we are all about.
As tax-exempt status is chiefly about no individual profiting from our ministry, we emphasize that
No one in our organization receives a salary or compensation of any kind.
Neither does any member of our Board, nor anyone who helps us or serves us, receive compensation of any kind.

The members of our Community live Apostolic life in common at a level of intentional poverty in the Franciscan tradition. Naturally, we sometimes pay day workers an hourly wage to help us weedwhack and the like, but such workers are rare at the Hermitage. Our ideal is to be and to build and all-volunteer ministry for the love of God and for the love of neighbor.
The list below will grow as we are a young organization following our arrival to the U.S. from Haiti, so please come back to consult these living documents.

Articles of Incorporation
Bylaws
Conflict of Interest Policy
Board of Directors
Government Approval