Lone Pine Farm


During the first year of our labors in establishing the Hermitage, we mainly pushed back jungle, cut down trees; chipped wood; filled large areas of gulch with green waste, wood chips, and logs, and tilled the soil. Soon, we became acquainted with our neighbor, Marc Morinaga, who lives on O'ahu and saw a mutual benefit in caring for his series of orchards, which his family has worked since 1922 and later named Lone Pine Farm. — nearly six acres of orchards featuring Abiu, Kahalu, Malama, and Sharwill Avocadoes, Custard Apple, Apple Banana, Williams Banana, Cooking Banana, Cacao, Coffee, Groff Lychee, Kaimana Lychee, Macadamia Nut, Mountain Apple, Starfruit, Grapefruit, Meyer Lemon, Lime, Golden Nugget Mandarin Orange, Navel Orange, Valencia Orange, Rambutan, Black Sapote, Tangelo, and Tangerine.

Our initial task on LPF has been to push back jungle, reclaim old roads, prune, and, in general, to let the sun shine in. Recently, we have planted a new Meyer Lemon grove and a Kaimana Lychee grove.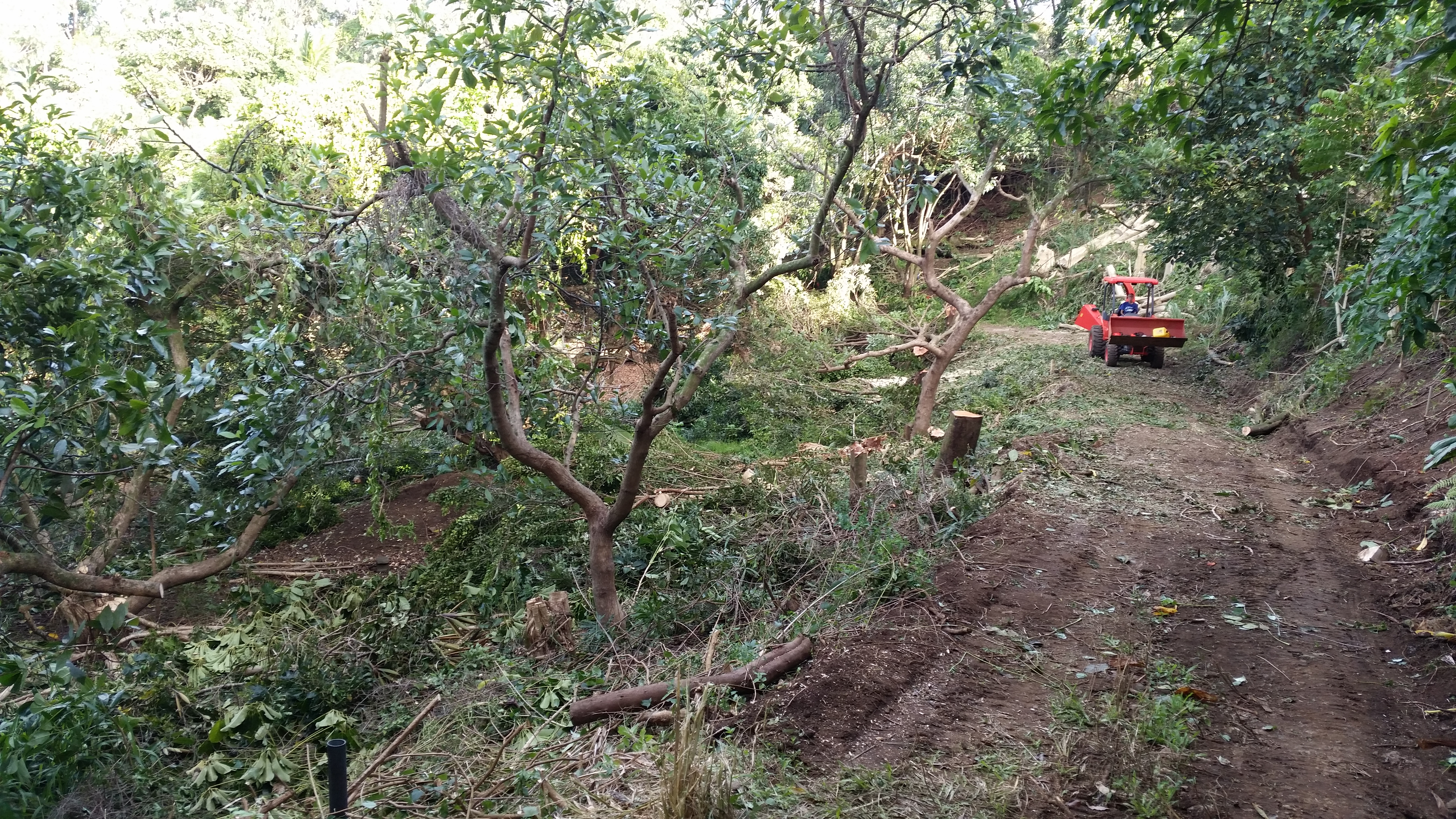 Opening up the Lychee orchard to sun.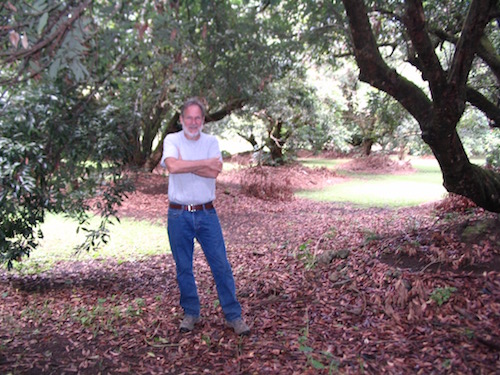 In the Lychee orchard.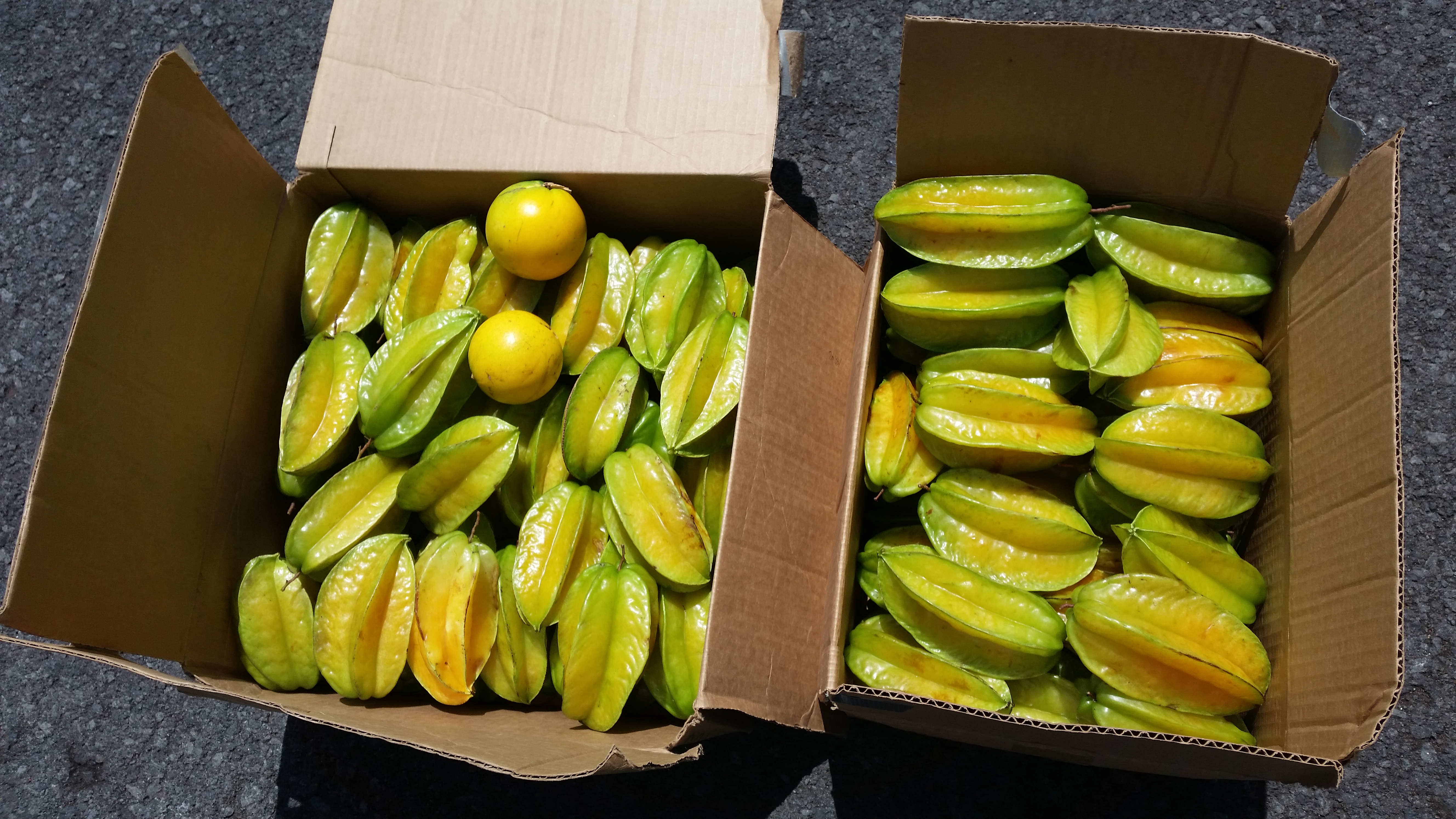 First offerings of our Starfruit harvest.